WELCOME TO FIELDZ FARM
Naturals, Nursery and Relics
CULINARY HERBS, SEASONAL AND SPECIALITY PRODUCE AND HOME OF THE HIGH DESERT MELON
GOURMET PRODUCTS, GARDENWARE AND CRAFTS
SEASONAL PLANT SALES, FREE GARDEN CLASSES
YEARLY EVENTS, ARTISAN WARES AND NATURAL PRODUCTS
HAND CRAFTED JAMS.JELLIES, PASTA SAUCE, DRESSING AND SALSA'S
CAFE AND BAKERY TO BE ANNOUNCED
This year expect a great turn out for our end of season celebration !
NOW AVAILABLE SUPPORT YOUR LOCAL FARMERS SHIRTS ! GET ONE TODAY ! 19.99 EACH S/M/XL/XXL: E MAIL WITH E MAIL AND MAILING ADDRESS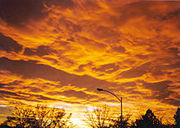 HOME OF BAD DOG BONES" YOUR DOGS PEANUT BUTTER TREAT BECAUSE IN EVERY BAD DOG THERE'S A GOOD DOG !
PATERNITY ISSUES, I CAN HELP RESOLVE THEM, GET YOUR DNA TESTING TODAY FROM $ 99.00 CALL ME @480-299-8814 OR E MAIL crystal@hdf.itgo.com
WELCOME TO THE FARM ! REMEMBER BUY 1 LOCAL PRODUCT A WEEK, SUPPORTING YOUR LOCAL PRODUCER
E MAIL FOR FREE SAMPLES OF OUR GREAT FOOD !
GOT SOLAR ? GET IT NOW ! SOLAR NOW.COM
NUTRITIONAL ISSUES ?
TRY FIA 5000